Introduction
About Magic Casting. . .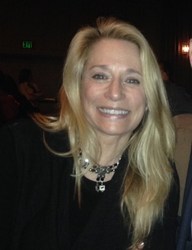 Lee Kissik, Owner & Casting Director
In 1984, Lee founded MAGIC CASTING in Los Angeles. After over 15 years of major casting work in the Los Angeles area for such names as Michael Jackson, Steven Spielberg, and Robert Altman, Lee moved to the beautiful Santa Ynez Valley. Her casting career has followed her and she now enjoys casting projects for Los Angeles and Santa Barbara County as well.
Dylan Corgan, Talent Registry
Dylan has been with Magic Casting since 2013. He has a degree in business from the University of San Francisco and currently resides in the Santa Ynez Valley. When not working, Dylan enjoys trail biking, gourmet dining, and the Opera. He also works with underprivledged youth, teaching the joys of mountain bicycle riding.
Casting Services:
Provide Talent- Principal, Background, Union & Non-union

Provide Models/Talent for Print

Access to all Los Angeles Based Talent Sites

Extensive Talent Database for (805) Actors

Audition Facilities in L.A and also Santa Barbara

Taped Casting Sessions

Competitive Casting Fees
Current & Previous Clients include:
Geico/ Starbucks/ Eddie Bauer/Sam's Club/Honda/Verizon/ Toyota/Red Envelope/McDonalds/AT&T/ Hunter Windows/Nikon/Coors/Chevy/Ford/ Visa/TV One/Land's End/QVC/Simple Shoes/GettyImages/Wendy's/Wondertime/ UniversalStudios/Cymbalta/Jansport/Lay's/ Tender Treasures/DKNY/Coast Hills CU/UGG/Santa Barbara Museum of Art/New Rule Prod./G-Girlz Music Video/TEVA Shoes/Sungard University/Son of An Afghan Farmer/Leonie/Chumash Casino/